THE SOLUTION FOR AN UN-BANKED COMMUNITY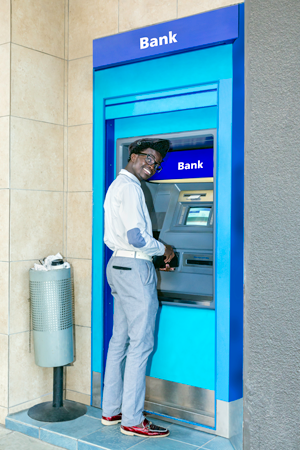 Emergent International Payment Systems launched the suite of Brand Banking™ suite of solutions specifically for unbanked and under-banked workers and their communities in Africa, the Middle East, and the Indian Ocean regions. Our customized solutions eliminate the resistance to and skepticism of the brick-and-mortar banking within these key markets, along with concerns about the security of bank-related products.
Emergent International's approach allows cardholders to utilize the benefits of the global, electronic economy, with access to mobile and online services. We align our prepaid services with non-bank branding partners such as governments, schools, charitable missions, churches, retail partners, and even sports teams, coordinating with brands that the public already trusts, with the strength of Visa® and MasterCard® services behind us.
Each market Emergent International serves presents its own special requirements based on regional preferences and the demographic composition within a specific area. We create customized technology solutions through a variety of card programs and integrate those solution with a technology team comprised of some of the top experts in the global payments industry. Our technology consulting and advisory team has provided services for central banks, traditional and community banks, and some of the top prepaid programs in history across India, the United States, and Africa.
Opportunities for Brand Banking in Emerging Markets
Payroll Pay Cards
Government Work Pay Cards
Government Benefit Recipient Cards
Consulate Work & Travel Cards
Brand Specific Cards
Cards for Churches and Schools
Corporate Disbursement/Travel Cards